Working from home created a new chaotic household disaster. Moving your office, files, laptop, and your work stuff to your home has become a tricky business.
Processing…
Success! You're on the list.
Whoops! There was an error and we couldn't process your subscription. Please reload the page and try again.

But no problem has no solution at Ja's Lifestyle! We had the honor of re-interviewing Jessica Abou Jaoude and get some ideas and a simple focus-list to turn your home into a more suitable office, that ensures your well-being, and helps you get your work done.

Stability

Stability comes first in this list as to its big importance in this process. Having a constant "Stable" place in your house that you can use all the time as your office, helps you get your work done faster, more efficiently, and so much easier.

Stay away from dining tables, the bedroom, and a very busy living room. Any place that can trigger unwanted distractions even falling asleep, should be avoided as much as possible. A closed balcony can do the work. It is spacious, bright, and isolated.

Location

After deciding on the area of your new home office, it's important to filter your choices based on 2 important things: A window in front of the desk, and behind us a wall and not another room.

Having a window right in front of your desk will help get the sunlight directly into the room, which will increase the room's brightness to protect your eye vision. If there's no window, choose a room with a painting in front of your desk. It is important to have a painting or a view in front of you, so you can look away and shift your focus to something natural other than your screen.

Ambiance

Choose an ambiance for your new home office that suits your style, but is comforting and professional at the same time. Who said you can't be comfortable in your office while being focus and dedicated to finishes these files.

A coloring range can vary between white, light grey. oak. Some color that is light and sight comforting. Light colors make you feel in a wider space too, which can boost your motivation.

Decoration

For decoration, you need to keep it simple as an office, but fuller as a house. You can add some plants, flowers, a piece of art hanging, or for example, dispose of a collection that you own of your interest. It is highly recommended to add a cactus next to your laptop, it can absorb the toxic radiations. The plants should be limited to oxygen providers ones.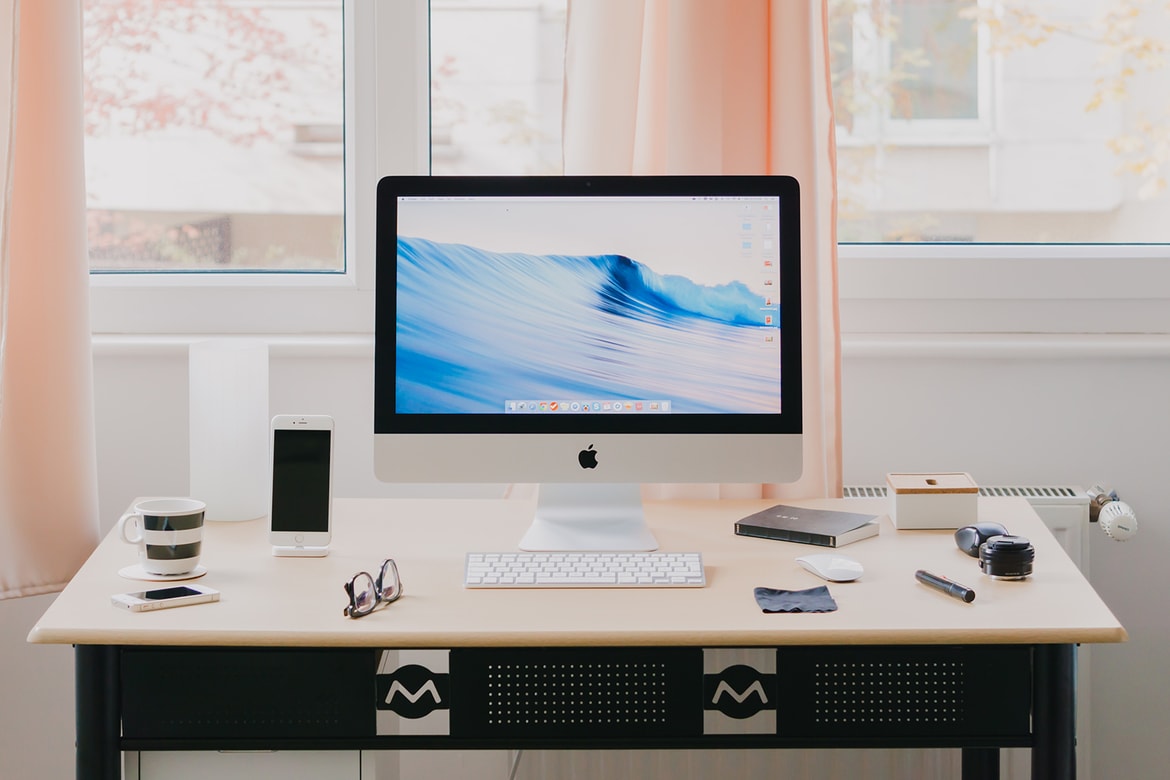 Organize

Because it is your current everyday office, you need to keep everything organized and unmovable from the desk. For example, those files, these pens, papers, anything that you work constantly with, should always and never leave the desk. Plus you should buy yourself an office/desk chair it will help keep your posture straight.

Light

Light is important, the more light there is in a room, the more energy it will provide you. The room where your new office is located should always have access to an abundant source of light. Natural and artificial. During the day, the sun will do its work of lighting the room, but working at night requires lots and lots of light to keep the work environment healthy.
You'll need general lighting, and task lighting. General light will do the sun's work during the day, (ceiling lamp), and task light is the focused light you put on your desk for details and no shadow over your paper. And go for cool lights and not warm light. Cool light will keep your brain awake while working at night, while warm light have the tendency to make you sleepy.